Equipment failed? Need it fixed ASAP? SITECH NorCal/SITECH Oregon's team of Certified Trimble Technicians provide both regular and preventative maintenance from our state-of-the-art service centers in San Leandro, CA, and Aurora, OR. We are your local Warranty Repair Center for all Trimble and Spectra Precision construction equipment lines.
---
Instruments and Equipment We Service:
SPS/RTS Series Total Stations
Auto Levels
Laser Levels
Data Collectors
Machine Guidance Components
Base Stations
Rovers & Smart Antennas
Radios & Receivers
Accessories (Rods, Tripods, Prisms, Tribrachs, etc.)
GCS900 2D/3D Machine Control Solutions
PCS400 & PCS900 3D Paving Control Solutions
DPS 900 Drilling, Piling, and Dynamic Compaction Solutions
All Trimble Earthworks Solutions
All Trimble LOADRIGHT Scales and Interfaces
Trimble Controllers, Cab Kits, and Displays
Electronic Masts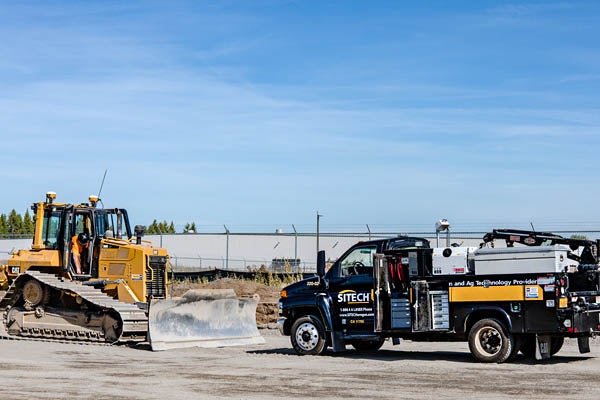 ---
Bench Services We Provide:
Repair, Service, Full Overhaul, and Calibration of SPS/RTS Series Total Stations
Repair, Service, and Calibration of Flat Lasers, Slope Lasers, Pipe Lasers, Optical Levels, and Theodolites
Repair and Service GPS Receivers
Repair and Service Data Collectors
Repair and Service All Makes and Models of Basic, Auto, and Laser Levels
Software & Firmware Updates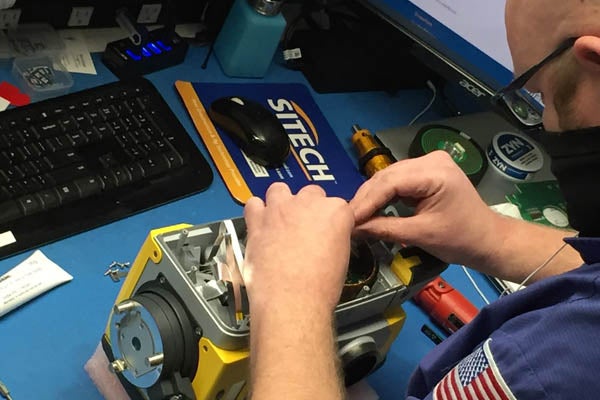 ---
Field Services We Provide
Let our service technicians come to you! Our techs can perform installations, diagnose system failures, and perform the repair services you need to get your equipment up and running!
Advantages SITECH Offers:
Over 75 Years Combined Experience with Construction Technology Products
All Components in Stock
Loaner Components - to keep you up and running (for products under warranty)
Rental Components - to keep you up and running (for products out of warranty)
Software Updates and Downloads
Online Support Resources for Products
Product Manuals
Detailed Troubleshooting Information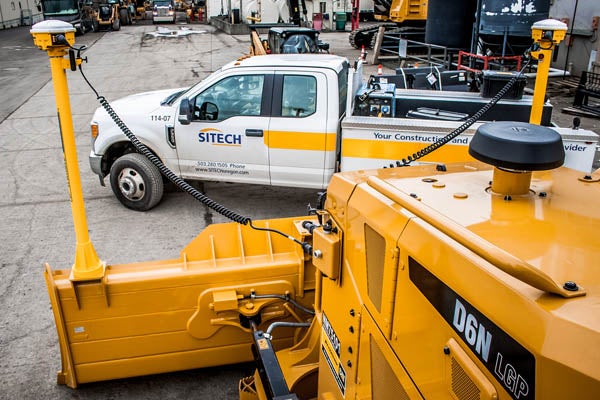 TPaaS Customers:
Congratulations! You no longer assume the risk of product failure or responsibility for maintenance, and you don't have to worry about warranty expirations—your hardware and software are always covered! Contact us to book your service appointment today.