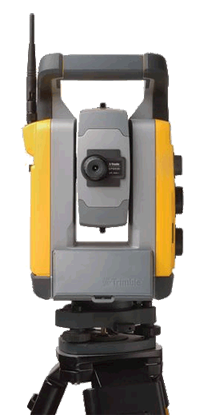 SPS730 and SPS930 Universal Total Stations lead the industry in accuracy, range and reliability for fine grading, paving, stockpile scanning and site measurements.
Features and Benefits
Patented Trimble technology ensures you're getting the best performance on jobs that require the tightest precision with the fastest update rate available today. The Trimble® SPS630, SPS730 and SPS930 Universal Total Stations can tackle any measurement, stakeout or machine control task on the job site— all from the same instrument.
Long life integrated batteries for a full day of interrupted work
Bluetooth for cable free operation
Choice of Trimble TSC3, Trimble Tablet, and TCU controllers to suit your site needs
Intuitive SCS900 Site Controller Software
Optional machine control mode
These features make the Universal Total Stations easy to use for all your jobsite needs. No matter what job you are doing, SPS total stations will deliver unmatched user experience, all round capability and incredible results.
Applications
SPSx30Trimble SPS Series Universal Total Stations provide the highest possible degree of accuracy for construction site positioning, stakeout, measurement and machine control.
You can use them for:
Smaller construction sites or combined with GNSS on larger sites
Tasks where the accuracy requirements are very tight: 3 millimeters (0.01 feet)
Measuring dangerous or inaccessible locations
High precision machine control and guidance
Reflectorless measurement of stockpiles, rock faces, cuttings and structures
Layout of structures, foundations, caissons and piles
Tunnel measurement
As-built records and grade checks on laid material