Everyone reports to somebody. Collaboration and reporting should be painless, but collaboration challenges occur at each stage of a project. Ensuring parties have the right information to understand a project's needs and complete their work on time, on budget, and to specifications is critical to success.
Trimble Stratus manages sharable, version-controlled 3D site surveys that resolve these issues. Uploaded design surfaces can be viewed at any time against any survey captured from your site–housing everything in the same place:
Present and past surveys
Designs
Iterations
Notes
Reports
and, of course, all in the file formats you require. Additionally, Stratus produces readable, ready-to-go reports in both CSV and PDF file types that are exported simply and quickly.
Since Trimble Stratus is a browser-based tool, anyone with an internet browser can use it without installing complicated programs. This makes access and collaboration, whether with the head office or your on-site team, painless and closes the information gap between you and your site. Essentially, Trimble Stratus is true collaboration using a single source of truth.
Work and Plan with Confidence
Civil contractors use Trimble Stratus and drones to map, measure, and share accurate information about their worksites and assets. With Stratus, you can make quicker decisions, avoid mistakes, and grow profits by always having the right information on hand. The ability to conduct your own site surveys increases project efficiency. Fewer site visits are needed to track progress and inspect work. With everyone working from the same, current survey data the local coordinates are consistent and result in tighter plans, more accurate estimates, and on target budgets.
Features and Benefits:
Conduct your own site surveys before the job begins, and whenever changes occur
Get accurate up-to-date topographic surveys whenever you need without having to bring in a survey crew
Track site changes, avoid crossed wires, and resolve disputes quickly
Save on consultants and avoid information bottlenecks; get answers to questions yourself with an intuitive, web-based tool
Calculate overall material volumes added or removed from pits, stockpiles, cells, drainage channels, etc.
Upload design files to compare actual surface to design surface and track progress
Easily measure distances, slopes, and heights to compare with site measurements
The visual timeline keeps everyone on the same page
Site Management
Trimble Stratus helps you take control of managing your site. Performing quick volume calculations of material moved for progress payments to subcontractors and proof of site changes via a visual timeline are tools that are invaluable to contractors. In addition, your portal can be shared with subcontractors so everyone is on the same page, resulting in fewer disputes.
Road grades, cross-slopes, road widths, and windrow heights are measured with one click. Optimizing traffic plans with a complete, up-to-date site maps make road and traffic management easily achievable—reducing cycle times easily directing personnel to where they need to be.
Safety and Environmental Responsibility
Survey inaccessible or hazardous areas safely and obtain overall site images for inspection works without sending personnel on-site. Easily track changes in slope angles to better manage slips. Use detailed images of site boundaries and protected areas to easily demonstrate conformance with regulatory requirements.
How it Works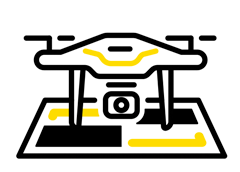 Fly your project with a drone and ground control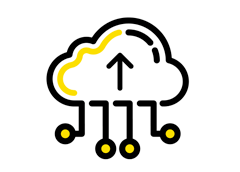 Upload your data to Trimble Stratus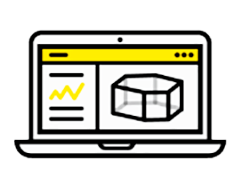 Get an accurate 3D site survey within 24 hours
Trimble Stratus, combined with the Propeller PPK Solution, provides one of the most reliable, fully integrated systems for collecting highly accurate drone data on your worksite—without the hassle and complications of traditional surveying workflows.
Training and Consulting
Trimble Stratus offers assistance to get your site up and running. SITECH's dedicated customer success team has the aerial mapping and drone operation experience to get you where you need to be.
Trimble Civil Engineering and Construction