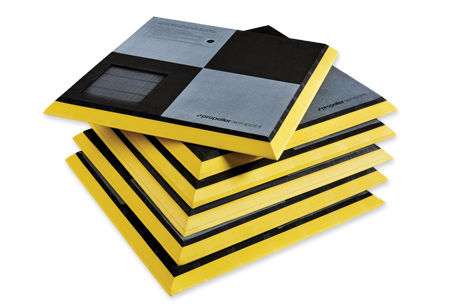 AeroPoints are smart ground control points with built-in GPS that capture incredibly accurate positional data. They work with any drone or camera system, and eliminate the need to buy or rent an expensive base and rover to capture your data. These robust, moveable points function as a passive base in a PPK workflow and deliver high-precision ground control that's easier and more affordable than traditional solutions.
AeroPoints are a turnkey solution. They are faster to operate, easier to set up, and just as accurate as traditional methods. They upload their data automatically and Propeller does the rest. Never worry about finding the right file or processing your own GPS data again. You can access and manage all your data from AeroPoints' simple and intuitive web-based platform.
Features and Benefits:
AeroPoints are waterproof, shock resistant, and weather resistant. Combining solar panels and rugged LiFePO4 batteries, they will never run out of power during a survey. A simple one-touch operation lets you use a WiFi connection to upload position data to the processing servers which will return precision-points, usually within minutes.
No need for complex surveying equipment
No need for a GPS expert
One button operation
Rugged and lightweight
Works with any GPS-enabled drone
Works with any coordinate reference system
Works with any processing software
Prevents human error
Don't spend hours with bases and rovers, simply lay out your AeroPoints, fly your drone, and then pick them up. Let your AeroPoints do all the work!
AeroPoints: ground control points for drone surveying