SITECH NorCal/Oregon Is Open During the COVID-19 Outbreak
SITECH NorCal/Oregon, your Authorized Trimble Dealer, will remain open at all locations during our normal business hours. As an essential provider, we will continue to sell, rent, and support equipment while being sensitive to our community's needs.
In addition to minimizing person-to-person contact at our stores, we plan to:
Fully sanitize everything we rent or repair. All operator's areas, handles, levers, etc. will be cleaned before and after delivery to our customers.
Limit in-person customer visits and interactions as much as possible. We will rely on phone calls, videoconferencing, email, and other technology to communicate. Please call if you have essential business and need to meet. We will be there.
Postpone all scheduled customer training and events. We'll be sure to get in touch when they're rescheduled!
We will do everything we can to meet your jobsite requirements. If you have any additional safety or hygiene requirements, please let us know.
Most importantly, our staff will follow the basic instructions from the Centers for Disease Control: we're thoroughly washing our hands, cleaning our facilities, and making sure anyone who is sick stays home until he or she is recovered.
This is a developing situation. We'll let you know when we have additional updates in the coming days and weeks. Please feel free to reach out to your SITECH rep if you have any questions. Your business is critical. We are here to support you.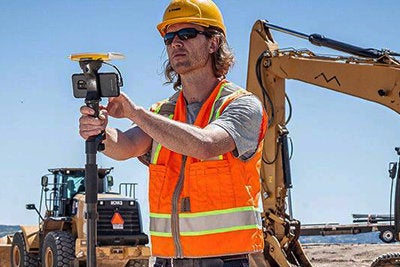 ---